November 1, 2016 12:24 pm
Creating a channel
Creating a channel can be done by logging into your WordPress dashboard and then going to Help Desk -> Settings and clicking on the Channels tab

Help Desk -> Settings -> Channels Tab
You'll be taken to a page where you can enter a name for your channel, as well as the required credentials to connect to your mailbox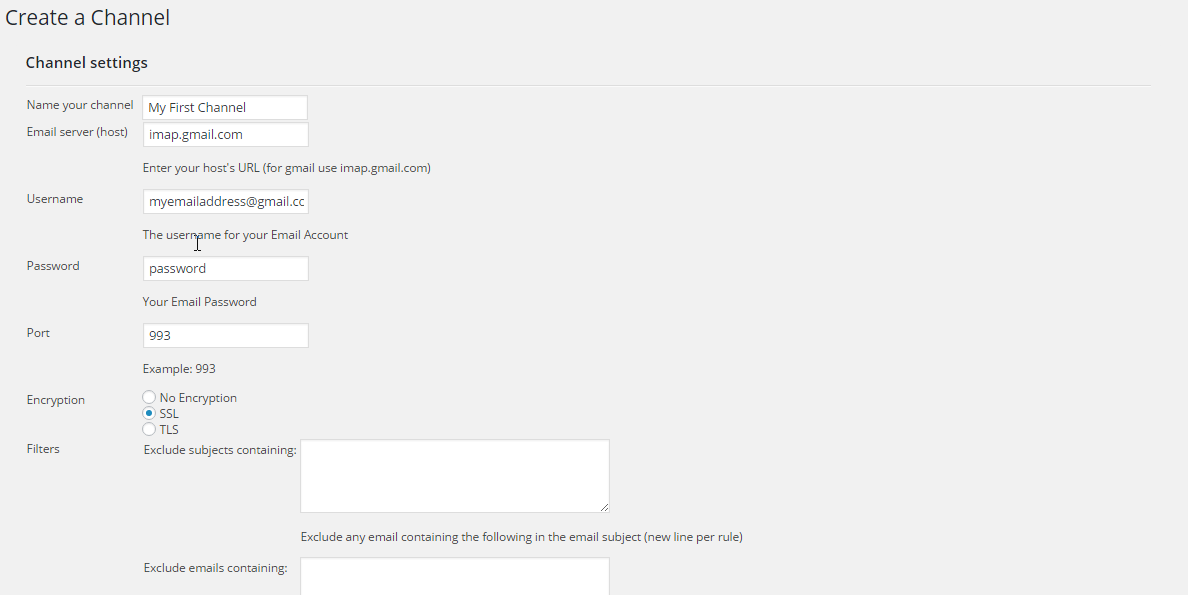 The above example has a channel name of My First Channel along with the required email credentials (specific to your mailbox) entered.
Once the necessary options have been selected, click on the Submit button to save your view.
Please note:
The IMAP module in Apache is required for this functionality to work

Port 993 needs to be unblocked by your

host

for

outgoing connections

Thereafter, you will be taken back to the Channels tab where you can then add, edit or delete your channels.
Categorised in: Pro
This post was written by Dylan